List
Story > NEWS > Detail
[Resources] The Importance of Shared Transportation

Why is shared transportation important? The fundamental agony that car-sharing has started with, more than anything else, the problem of space occupied by cars. According to a survey conducted by the Gyeonggi Development Institute, most individual passenger cars are used for only one or two hours a day. In other words, a private car will remain parked almost all day after it is used to get to work in the morning and then parked overnight in a parking lot or alleyway inside the house even after returning home in the evening. As a result, our neighborhood's alleys are always full of cars, serving as a dangerous element on the way to and from school for children, and making it too uncomfortable for people to walk around.
If you think about the alleyways in your neighborhood reading this article, you will all agree to the scenery like the one shown above. One side of the road is occupied by parking vehicles, and pedestrians are forced to walk dangerously away from the cars in the middle. As a result, four out of 10 traffic accident deaths in Korea are reported to have been caused by accidents while walking, and three of them are found to have died from road widths of less than 13 meters. Shared transportation is considered a good alternative to this waste of space.

Moreover, in terms of the significant savings in vehicle purchase and maintenance costs that can be generated by individuals owning passenger cars, shared transportation can be an alternative to contributing to society beyond just profitability. Most of the causes of road congestion in Korea are private passenger cars, or passenger cars, that drive alone. But why do people like private cars so much? Perhaps the use of passenger cars is popular because of the speed of the car that can take you from the door of your house to the door of your destination, and the comfort of having your own space in your car. However, many people who are tired of working all day in the city's tight daily lives may want to see their smartphones on the subway or bus rather than driving around tiredly if public transportation is only well-prepared. However, many people cannot but use cars because it would take less than an hour and a half if they use public transportation even if the roads are blocked. Also, cars can be used whenever I want, but public transportation is not available during late night hours. In provincial cities, public transportation is often even worse after 10 p.m.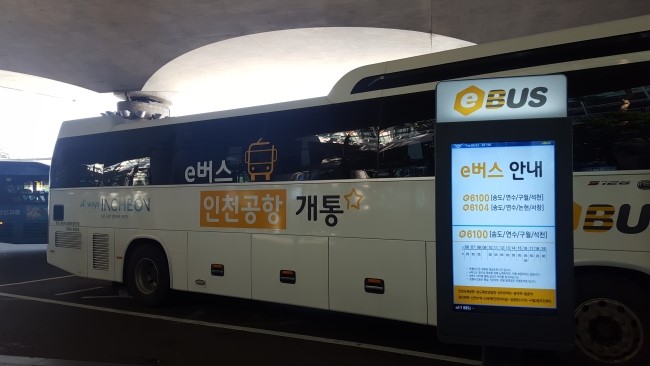 One of the shared traffic that emerged in this regard was the commuter bus joint purchase service, which started in January 2011 under the name "eBus." As soon as the eBus appeared, it became popular with people, which was defined as illegal operation and was suspended two weeks after the service began. Of course, the related law was revised in December of the same year and was recognized as a means of transportation for the system under the name of the regular ticket bus, but it has somehow faded since then. For example, efforts to address blind spots in public transport have been made in the United States, with demand response transport (DRT) and paramount services being provided using existing telephone systems. However, it can be seen that it is today shared transportation that has made revolutionary evolution as such DRT and quasi-public transportation have been combined with smartphone-based ICT technologies. In Korea, it is still banned due to resistance from the existing taxi industry, but the type of Uber taxi could be the case.
But the question we need to think about here one more time is why public transportation services have deteriorated. In other words, the more people use private cars, the fewer people use public transportation, and the fewer people use public transportation, the more companies that operate subways or buses will try to reduce the number of flights they operate to meet their operating balance or send them more slowly in the early morning or night without customers. As a result, public transportation will become even worse, forcing people to rely more on cars. It is early to say that the traffic problem has entered a vicious circle. However, shared transportation is gaining attention because it can play an important role in alleviating the traffic problem facing our city because it can include the advantages of private transportation and public transportation while reducing the cost of private transportation.