List
Story > NEWS > Detail
[UNIV Reporters] Leisure Activity Sharing Platform "Frientrip"

The interest of 'high-quality leisure' is getting high due to various reasons like work system of working 52 hours a week and frequent usage of word 'work and life balance', 'small but certain happiness'. However, finding one's proper leisure takes considerable opportunity cost. Clubs are one method of exploring leisure activities, but they are entry barriers are high since they need steady meetings and networking. It would be lucky if you find a leisure that fits you at once, but it can be much harder and easier to get tired of than you thought.
A social activity platform 'Frientrip' is attracting lots of people by solving the problem above, with an idea of 'sharing'. Frientrip was nominated for Seoul sharing company and I made a talk with its manager Hyung Ho Park.
<manager Hyung Ho Park>

"You can enjoy your leisure life ¬simply as a one-time event without pressure."

Frientrip started from a trial to enjoy snorkling in Samcheok-si, Gangwon-do. At that time, most of leisure business were only considering group booking and it was beyond his capacity to gather that many members through his acquaintance. CEO Soo Yeol Lim started to recruit members through Facebook and he could recruit people as many as the tour bus gets full in an instance. After that, CEO Lim organized the platform helping people to enjoy their hobby together just by SNS, 'Frientrip'.

Places to enjoy outdoor activity are far from the downtown area, so distance limit exists. Also, it is affected by season and weather a lot, so preparing equipment by oneself can be burdensome. Frientrip has hosts who are in charge of outdoor activity and recruits participants, works as a link that connects those two. Participants can enjoy leisure without complicated preparation and hosts can increase their profit by getting individual customers.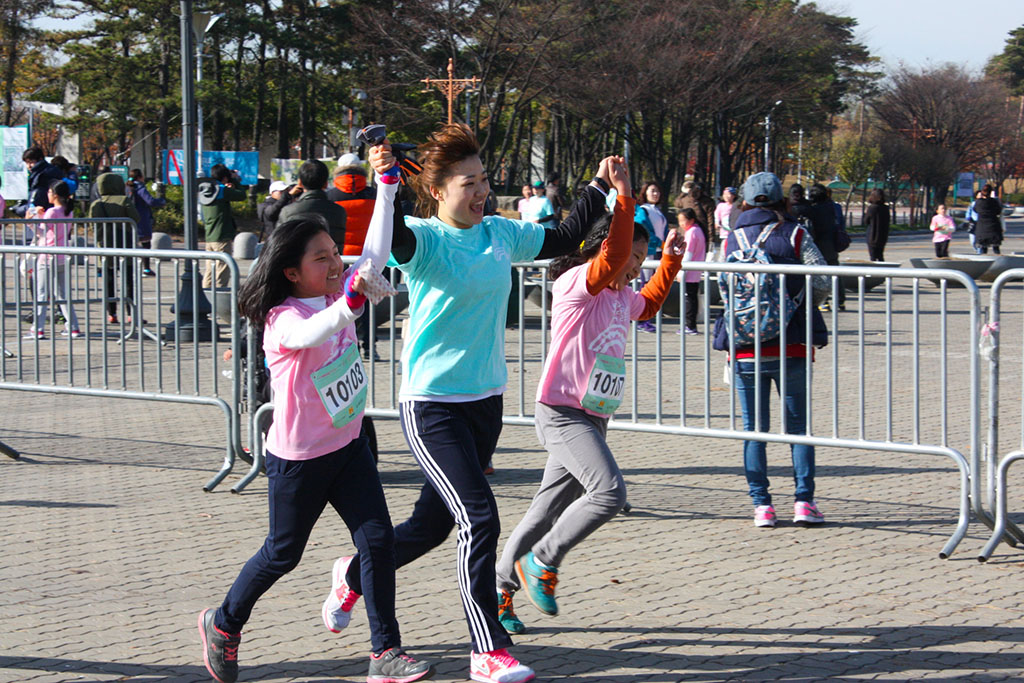 Frientrip started the service for the first time among other commercial social activity platforms. Since there are many hosts who lead the activity, influx of participants increased, and it led to success of obtaining hosts with various activities. Frientrip focused on outdoor activity for the first 3 years and started to add the variety of activity, such as craft activity and wine tasting, to expand the customer base.


However, Frientrip does not expect large return from hose-based-activity, which can be considered as the main business. Most of the entry fee excluding commission for managing activity goes to hosts. So, there does exists people who consider this as their regular work. Instead, Frientrip is operated by creating profits from selling tickets and bring more customers from activating platform.
Then, how does Frientrip secure hosts? Manager Park said that it is hard to recruit hosts actually. In the beginning, it was unknown so there was no one who volunteers for a host. Each employee designed a project and suggested being a host to someone who wants to among the project participants. That's why there are many hosts among members. At first, people who want to be hosts volunteered to the platform, but now hosts are found directly for professionality and variety. It advertises by SNS and casting by company's sales team contacting directly.

"Outdoor Activity has the highest repurchase rate"
Manager Park said, "preference and repurchase rate does not go together beyond the expectation." One-time meetings are made frequently because of high repurchase rate. Meetings handling alcohol, such as brewing craft beer, are popular since there are more adults than teenagers in the meetings. In contrast, outdoor activities are not being held frequently because they are affected by weather but there is a stable customer base who enjoys that leisure, so they have high repurchase rate.

Frientrip noted that the biggest problem is repurchase rate is low in activities other than outdoor activity. So it is planning a problem that has weekly meetings for about a month but since it has high entry fee and takes long participating duration, differentiation strategy from the first time does not stand out now. Frientrip is concerning about this problem and trying to find a solution.

What would be Frientrip's another problem? Since it is a one-time meeting, safety problem can be worried. Currently, most of the profit from the activity goes to hosts and the company pays for the paying charges, so hosts are in charge of safety during the program. Also, customized insurance services are emerging as the market grows and they are positively considered.
Furthermore, Frientrip set a goal to get into other area, not limited in Seoul.

"Frientrip activity is discovering one domain of economy"
If you first heard about 'sharing economy', you may think it is just the 'CSER (Conserve. Share. Exchange. Reuse) movement' that shares things. It may seem there is no relationship between participation of an activity with payment and sharing economy. However, sharing economy is not all about 'objects' that can be seen. Likewise, space, which can be seen but not an object, can be a subject of sharing and hobbies or talents, which cannot be seen, can be subjects of sharing.

If you change 'donation' to 'sharing' in 'talent donation', it has a big merit that one can make profit with sharing a talent and feel worthwhile, not donating unilaterally.
For this reason, manager Park thinks that Frientrip activity is discovering a new domain of economy, 'sharing economy'.
Also, Frientrip is promoting sharing underused spaces business 'CAMF', from last year. There are many hosts of Frientrip who have contents but no place to run them. On the other hand, cafes in company-concentrated areas have drawback that they are out of customers on weekday evening or weekends.
Frientrip aimed that is the time for leisure and promoted this business. It helps to rent café for fixed hours; hosts can do various programs and the space can get rental fee, so both of them get positive effects.
CAMF has 10 spaces and it has a positive prospect that it will be helpful to recycle resources if sharing spaces is possible. It also has a plan to use empty hours of department store cultural center.
Making business is possible without creating new resource through sharing.

"I want to let people know that leisure activity is not as hard as you think"
Many people think that 'true rest' is doing unknown special activity or traveling overseas which takes a lot of money. However, rest is not a thing which needs that big and heavy resolution.
Manager Park winded up the interview saying, "I want to let people know that leisure activity is not as hard as you think"

Hobbies of the majority can be started easily and friendly, or you can find an activity close to you that you have never tried before. Don't you think the society can relieve stress more healthily if small leisure activities gather?
<Frientrip>
-Tel.: 070-7169-1466 (Main Number), 02-512-3662 (Customer Center)
-Homepage: https://www.frip.co.kr
-Blog: https://blog.naver.com/frientrip
-Address: 5, Ttukseom-ro 1na-gil, Seongdong-gu, Seoul, Republic of Korea (Heyground G201)