List
Story > NEWS > Detail
Seinustar, Clothes Sharing Service in Incheon International Airport
Sharing activities have become popular with the trend of shared culture these days. Sharing means borrowing as much as you need and lending to others while you don't have the necessary to own something. Simply says, it's called 'sharing things with each other'. Sharing not only reduces one's costs, but also reduces the waste of resources.

Usually, we can share cars, bicycles, rooms, books, clothes and others. Wait a minute, clothes can also be shared? Yes, clothes sharing is one of the shared economy services these days.

Do you find it annoying to pack your luggage up before a trip? Have you ever felt uncomfortable with the large winter coat you have to put in your luggage? How if one has to travel to a cold country immediately while it is still summer in Korea, and the winter coat has been in the closet for a long time and it is not yet ready to be wore. Or, think the opposite. Do you have any foreign friends living abroad? Where and how can they find K-style clothes that fit the Korean trend? If the foreign friends from tropical and subtropical regions want to experience the winter in Korea, do they have to buy winter coats and bring the winter coats to Korea?

Have you ever imagined how great it would be If you don't have the need to own a winter coat but you only have to borrow it whenever you need it, and return it right after a trip? This is what we call clothes sharing.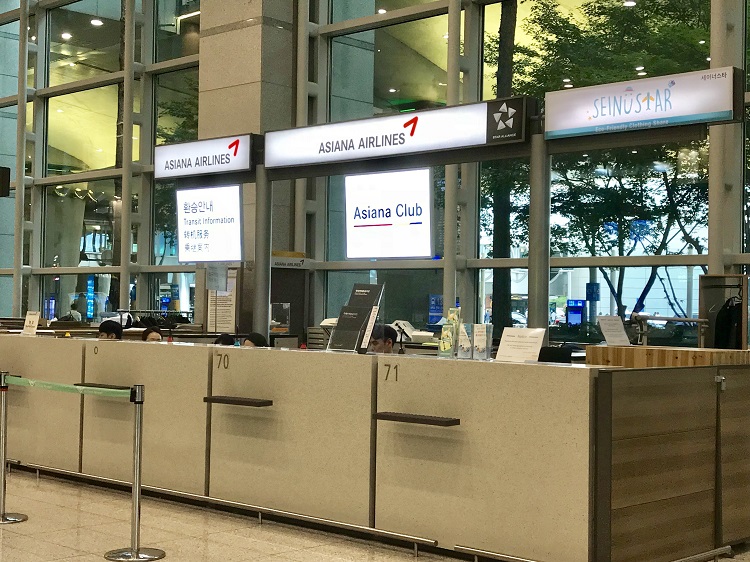 There is a service called 'Seinustar' at Incheon International Airport. Seinustar is a travel clothes sharing service that rent clothes to both domestic and foreign travelers. Seinustar is a system that book the clothes you wish online before traveling and receive and return clothes at the Seinustar service counter in Incheon International Airport. There are many services that lend winter clothing to tourists from Southeast Asian countries who visit Korea during winter. Of course, Korean customers who leave for the cold countries during summer are also welcomed to use the service. In addition, Seinustar is also renting out self-wedding dresses, K-style clothes, and Korean traditional costume, Hanbok to tourists to create memorable trip and nice pictures.
To know more about Seinustar service, an interview with Jung Min-Soo, the manager of Seinustar service was held.

Q. Why Seinustar service has begun?
While thinking about tons of clothing waste every year, most tourists from subtropical regions, including Southeast Asian countries, who visit Korea to experience the winter, but found out that they do not have winter coats. Even if they purchase winter clothes for their visit to Korea, they would feel uncomfortable because of the large size and weight of winter coats, and when they go back to their own countries, they do not have to wear the winter coats anymore since there is no winter in their countries.
Seinustar started the service thinking that it could help with the environmental problems caused by clothing production, distribution and clothing waste by providing winter clothes suit with the Korean trend. In addition, our goal is to develop the service which makes tourists who visit Korea become more satisfied with their trip.

Q. Does Seinustar service have any outstanding advantages over other similar services?
The special strengths of Seinustar are 'Convenience' and 'Reasonability'. If a service is inconvenience, it won't get much attention from customers. Seinustar has an easy online booking system and tourists can receive and return the rented clothes at the airport, where it is the beginning and the end of a trip to maximize customers' convenience. It costs about 30,000 won to rent clothes throughout the trip. Instead of purchasing expensive winter coats or dresses on a one-off basis, customers can wear a variety of clothes at a more affordable cost, enjoy a comfortable trip, and leave nice travel photos.

Q. What activities did you do to promote Seinustar in the past?
There was event which provides overseas powerful bloggers with the Seinustar service at Korea Tourism Organization. One of the most popular promotions was the use of our services by Filipino boxing hero, Manny Pacquiao and his family during their visit to Korea. Seinustar had lent them winter clothes when they came Korea for a charity event and Christmas vacation. After that, Jinkee Pacquiao, wife of Manny Pacquiao, was very happy and post pictures of wearing our clothes when going to department stores and skiing on SNS. It was a proud moment to be able to effectively promote our service through foreign celebrities.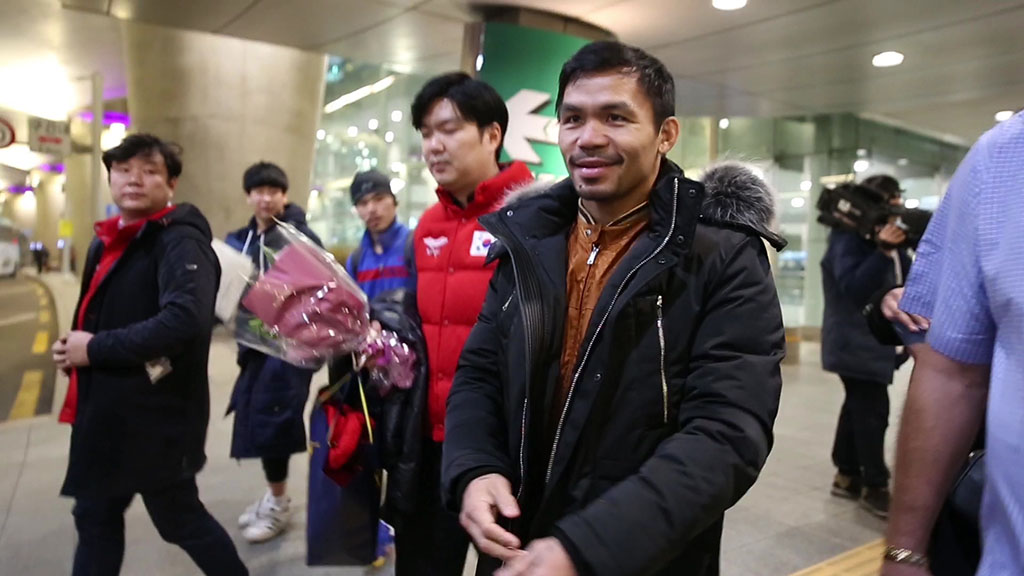 Q. Who are the main customers using Seinustar?
'Clothes sharing' may still sound strange to many people. Most of the Seinustar service customers are ladies in their 10s and 30s who are interested in Korean Stars, fashion and beauty. Also, many young Southeast Asian men are looking for reasonable consumption in the case of winter outing. Generally, Seinustar is very popular among ladies, and as I know the importance of SNS activities and photos during a trip, I think it is attractive that one can try various clothes that suit the Korean trend. Seinustar is trying to provide more special and trendy clothing to meet the needs of these customers, and although it's not new, I'm particularly concerned about laundry and hygiene so that customers don't feel offended.
Q. Please talk about your future plans.
Seinustar will provide a variety of Korean fashions to expand customers' choices and collaborate with domestic fashion companies those who want to promote their fashion overseas. Also, 'Seinuspack' is a space-sharing baggage storage service at tourist attractions and the service is currently in the preparation for the run. Seinustar wishes to be the representative service for travel and promoting shared culture through Seinuspack, which solve the inconvenience among tourists. Furthermore, we also prepare for the delivery of luggage between the airport and the accommodation, and the service will be launched at the end of the year at the earliest.

Q. Please say something to everyone.
I hope that the tourists who come to Korea will reduce their inconvenience and leave a lot of memories and pretty pictures through our Seinustar service. We promise we will do our best to prepare varieties of clothes and provide better service so that more customers can experience Seinustar. Please introduce this service to your friends and acquaintances who will visit Korea.

<Seinustar>
Homepage: www.seinustar.com
Email: admin@seinustar.com
Phone: +82-32-743-5404
<How to Use>
1. Log in to the Seinustar homepage.
2. Press the "RENT" button and select the desired category.
3. Select size and lease period and make payment.
4. Upon arriving at Incheon International Airport, go to the Seinustar service counter at 1F to receive the reserved clothes and pay the deposit.
5. Return the clothes at the service counter and receive the deposit before leaving Korea after a pleasant visit.