List
Story > NEWS > Detail
A Place Where Fulfils Your Bucket List, Flyers
The Millennium generation, who was born between the 1980s and 2000s, valuing health, environment, experience, events and social networks more than ownership. With this trend, the target of the shared economy has recently expanded from simple personal ownership of products, space and resources to intangible elements such as talent and experience. Flyers, a selected Seoul-based sharing company is operating a talent and experience shared platform, under the slogan "Instead of doing what we have to do, let's do what we want to do!"

On August 14, an interview was conducted with the director, Park Min Woo, near Hongik University. Flyers is a youth start-up that started since October 2016 and has helped about 300 people in carrying out 160 projects for about one year and a half at a team place in a complex cultural space.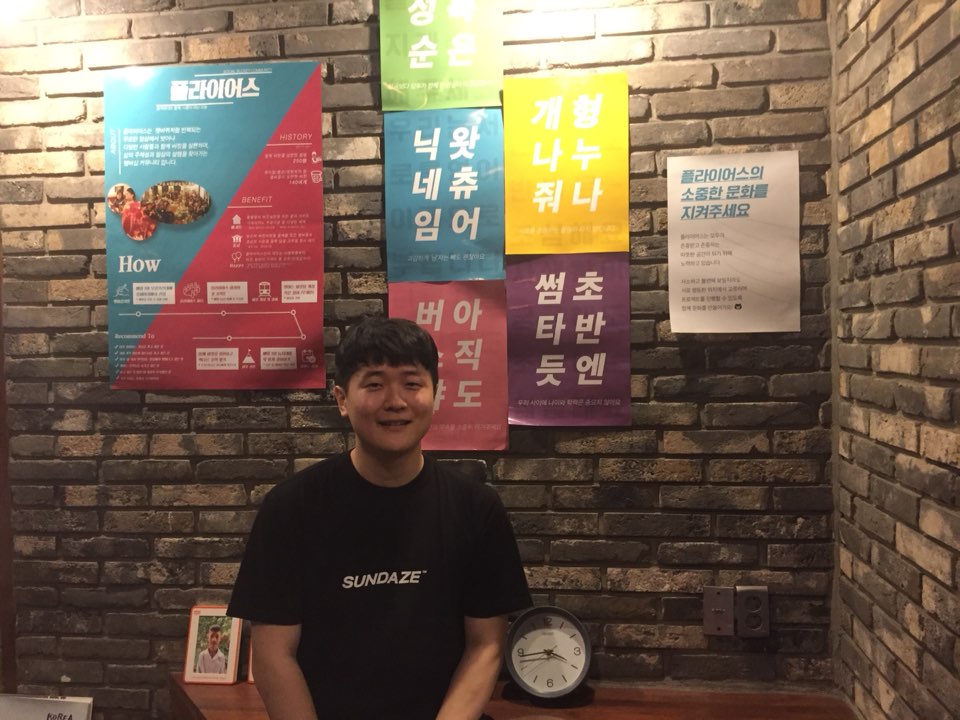 Q. I heard that the first step is "positive psychology". What made you gathering people online and carrying out activity offline, O2O(Online to Offline) service?
A. Positive psychology can be summed up as saying that people feel happy in their positive thinking about themselves, in their social relationships and in their immersion. Not only online but also offline, I started the service with the idea that I wanted to make something by gathering people and create new experiences for people through meetings. People can start anything on this platform called Flyers. You can freely design and suggest things that were difficult to begin by yourself alone.
Q. How do you operate the project?
A. Flyers operates on a paid membership basis. Within several options, such as three months and six months, one could pay for a certain period and participate in any projects one would like to join. If a leader wants to start a project, participants can post comments on the platform for a certain period they wish. There are no limitations on the project and the leader, but there are many difficulties because they have to complete the project until the end, so Flyers wants to benefit the leader in this regard.
In addition to the project, a variety of activities are also held on the networking day, and flyers' parties in OT form are held every month.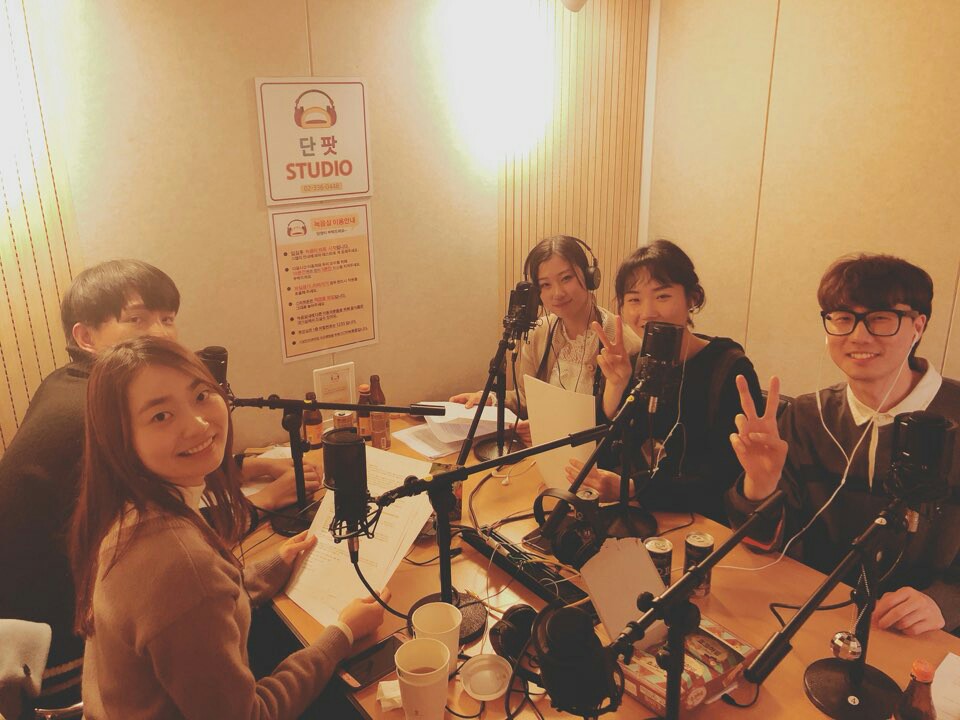 Q. What are the approximate number of participants in the project?
A. The proportion of office workers appears to be higher as there is membership cost and there are many projects that emphasize on leisure. The sex ratio is about six women and four men. During the project, nicknames are used to call each other, and they can communicate freely without making public of their age or occupation. For this reason, many people who are worried about their social relationships seem to be attracted because they can concentrate more on the project itself instead of the social relationships.

Q. It seems that the number of management staffs (total of 4) is less compare to the amount of projects. I think safety issues are important because people get together offline. How do you manage your project?
A. To ease the communications, notifying the project leaders in group chat rooms is the first thing we have to do. There are many issues on the agenda through online homepage and SNS Plus friends, and offline Azit of Flyers called Team Place is also present. For convenience and safety, the stuffs are helping the operation by entering group chat rooms where each project is conducted.

Q. What is the advantage of your business?
A. So there are operators who start the business, and the people who participate in the project, and since the proportion of value-oriented people is higher than that of people who want to earn huge profits or look for a new job, you can start the project with a relaxed mind, and satisfied with doing what I want to do.

Q. It seems to have the advantage since one can freely selects a project that are interested in and meet people who participate in the same project.
A. Yes. Also, since each person has a very different background, it is attractive to talk about common theme among people with various charms and values throughout the project. As the theme of the project is not clearly specified, the atmosphere to try anything freely is an advantage. There are also cases in which one just simply participates in a project and develops a great interest in that project later, and eventually starts a new project and becomes leader.

Q. What is the most popular activity?
A. Hobby or leisure is really different for each person, but if you categorize it, it is divided into a project to get results and a project to find pleasure with people. The former goes on for a short period of time, such as making homemade beer and performing busking, while the latter has long-term projects and usually results in friendships.
However, there is also a project to capture both the joys of socializing and the joys of getting results such as travelling or film production. These two types of projects are the most popular as these projects have a lot of benefits.
Specially, vacation demand is high, so there is a travel project that covers a wide variety of themes such as history, camping and entertainment almost once a month. While there is nothing to be compared or showed off, the most important outcome of it is the memory created, and rather than traveling with friends, one can share the excitement of going on a vacation with new people.
Q. What are the difficulties that you ever experienced in the business?
A. As we receive membership on a monthly basis, it is regrettable that there are customers who are suspicious of the amount of projects they have participated rather than focusing on the project itself. As these users increase, concentration and repurchase on the project decrease. I think the former leads to a decline in quality and this is the point that has to be improved.
Q. What do you think the business has to do with the shared economy?
A. The shared economy seems to have much to do with sharing experiences and talents. Of course, not all project leaders are experts, but even if it's not a great talent sharing, and if you have some experience, you can share what you have without any burden. You can also freely share new experiences and talents by participating in other projects you like. I believe that social synergies will occur if sharing continues.

There are many who do not have time to think about their values because of the increasing number of daily relationships, repetitive and boring work lives and result in narrow social relationships. Through the project, I would like to gather those who share the same interests and help them in finding new values and interests.
- Tel: 070-8671-4779
- Address: Team Place, B1F, SJ Tower, 201-14 Donggyo-dong, Mapo-gu, Seoul
- Home page: https://flyers.kr/
-SNS: http://facebook.com/weallflyers
- How to Participate: Subscribe to paid membership on the homepage and leave comments on the project you wish to participate.